Transportation
For airport entryways and exits where security is essential, Detex is on guard with a full line of hardware options, including our exclusive panic hardware that integrates delayed egress and latch retraction in a single patented device. Operation is simple for airport staff: latch retraction allows easy access with card or keypad, without sounding an alarm. But unauthorized attempts to enter secure areas trigger the alarm and keep the door locked for 15 seconds so that staff can respond. Designed specifically for this kind of use, Advantex Delayed Egress/Latch Retraction hardware is engineered for reliable performance, low maintenance, and long life. With no magnetic locks or electric strikes to wear out, this is the innovative hardware your facility needs for reliable, effective performance.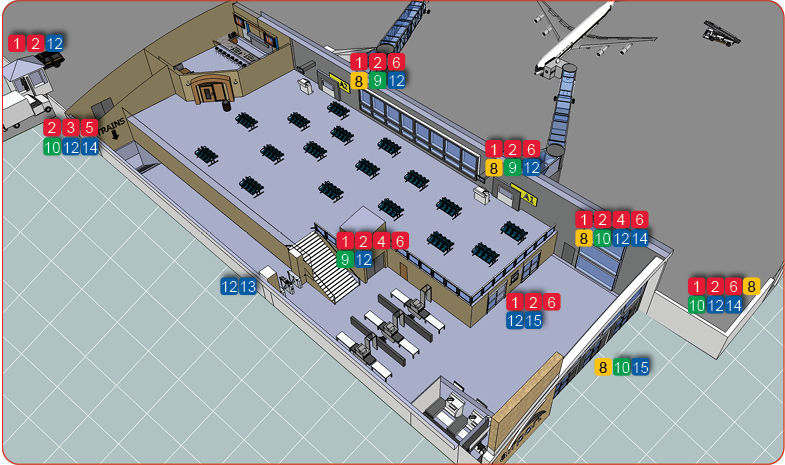 Maximum Security
Restricted Access
Receiving Door
Tailgate Detection
Trash Removal Door
Security Swing Door
Lockdown
Weatherized Outdoor Area
Fire-Rated Door
Emergency Exit
Windstorm-Rated
Access Control
Optical Turnstiles
For optical turnstiles, please see Designed Security Incorporated's turnstiles.
Employee Entrance
Entry / ADA Swing Door