Sustainability
What is LEED and How Can Detex Help?
LEED, or Leadership in Energy and Environmental Design, has changed the way we think about how buildings and communities are planned, constructed, maintained and operated. This building certification program is administered by the U.S. Green Building Council. LEED's purpose is to create buildings that are resource efficient, using less energy and water to reduce greenhouse gas emissions.
LEED v4 is the newest version of LEED; it is designed to better focus on the materials used in a project, specifically looking at their effects on human health and the environment, as well as their overall performance. This is where Detex fits in. Through several certification processes, Detex's products are being awarded with EPDs, Sustainability Reports, and HPDs to help our customers reach their LEED certification goals.
In addition to LEED, Detex can help project teams with certifications beyond LEED. Detex products can also contribute to WELL, BREEAM and Living Building Challenge.
For a list of common acronyms and definitions, click here
LEED and other Green Building Requirements
Environmental Transparency Documentation
Human Health Transparency Documentation
Sustainability Report
Additional Sustainability Information
Available Documentation

EPD

HPD

Declare Label

GRI Sustainability Report
Recycled Content Claim
Percent Sourced from within 500 miles
Post consumer
Pre consumer
Total
EAX-2500
EPD
In Progress
In Progress
GRI Report
4-9%
0-5%
4-14%
40.92%
EAX-500 / EAX-300
EPD
HPD
In Progress
GRI Report
12-17%
3-8%
15-25%
40.04%
ECL-230D / ECL-230D-PH
EPD
HPD
Declare Label
GRI Report
19-24%
15-20%
34-44%
49.19%
ECL-230X
EPD
HPD
In Progress
GRI Report
24-29%
18-23%
42-52%
60.60%
Advantex 10 Series
EPD
HPD
Declare Label
GRI Report
23-28%
18-23%
52-62%
66.18%
Advantex 20/27/50 Series
In Progress
In Progress
In Progress
In Progress
Advantex 40 Series
In Progress
In Progress
In Progress
In Progress
Advantex 60/70/80/87 Series
In Progress
In Progress
In Progress
In Progress
Value Series V40
EPD
HPD
In Progress
GRI Report
33-38%
18-23%
52-62%
66.18%
Value Series V50
In Progress
In Progress
In Progress
In Progress
AO19 Series
EPD
HPD
Declare Label
GRI Report
18-23%
22-27%
40-50%
52.79%
90 Series

Mullion

In Progress
In Progress
In Progress
In Progress
Detex also participates in the following programs. If your company participates in these programs, you can find our products by clicking on the images and searching for Detex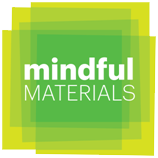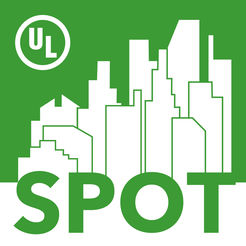 How can EPDs/HPDs help with LEED projects?
– LEED v4 projects can earn points for using products supported with EPDs and HPDs
– Products covered by EPDs/HPDs can contribute to one (1) point in the Material and Resources credit category
– To earn one (1) point, building project teams must use at least twenty (20) products from at least five (5) manufacturers which have EPDs
How do I apply for EPD/HPD points?
– Engage the design team during a building project's kick-off meeting to let them know which products can contribute toward points with an EPD and/or HPD
– Specify products that have a published EPD and/or HPD and transfer the EPD/HPD documentation to the design team leader
EPD
A source of transparent, scientifically-based information certified by Underwriters Laboratories (UL) Environment which discloses the full environmental impact of a product or product family.
HPD
A self-published disclosure of chemicals and ingredients used in each Detex Product. Each HPD is developed in accordance with the Health Product Declaration Collaborative's Open Standard and describes product contents and each ingredient's relationship to human and ecological health.
Sustainability Report
A self-published report conducted by third party consultants which describes the sustainability actives of Detex in accordance with the Global Reporting Initiative. Contributes to the LEED MRc3 credit by including raw material extraction locations for specific Detex products at greater than 90% threshold.
Other Green Building Systems
The credit contribution page highlights how Detex products contribute to other Green Building rating systems.
CONFLICT MINERALS
To the best of our knowledge, Detex products do not contain Conflict Minerals, as defined by the Dodd-Frank Financial Reform & Consumer Protection Act. Specifically, Conflict Minerals are Tin, Tantalum, Tungsten, and Gold mined in the eastern provinces of the Democratic Republic of the Congo (DRC) and in the adjoining countries. The purpose of the Act was to limit the use of minerals that are believed to be directly or indirectly financing armed groups engaged in civil war resulting in serious social and environmental abuses.
Read more on the Dodd-Frank 1502 Act here