Delayed Exit with Latch Retraction
Simply Secure
Your staff moves freely while secure areas stay secure.
Detex packages delayed egress with quite motorized latch retraction in a single easy-to-implement solution.
Authorized staff is able to move back and forth at will while unauthorized people are prevented from immediate access to restricted areas.
Choose a delay time of 15 or 30 seconds. Choose whether or not to have a nuisance alarm. Choose among various re-arm times. Choose your preferred access control devices.
In every aspect of the solution, you're in control.
That's the Detex effect.
Let us make your facility more secure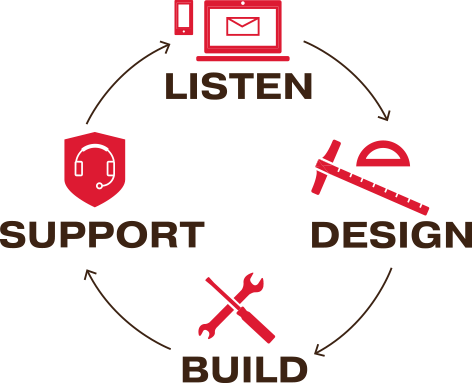 Free Consultation
Recommendations on how to resolve your current pain points
Suggestions on how to enhance your current systems with additional hardware
Access to our comprehensive catalog of industry-leading life safety and security hardware
Our guarantee of comprehensive support for installation and ongoing maintenance
Tech Support
Detex tech support team is eager to walk you through an installation or sign you up for one of our training programs. The team has decades of experience listening to customers just like you, then designing, building, and supporting systems designed for their specific needs.
Put this smart, experienced, responsive team to work for you today.
Get in Touch