Retail Security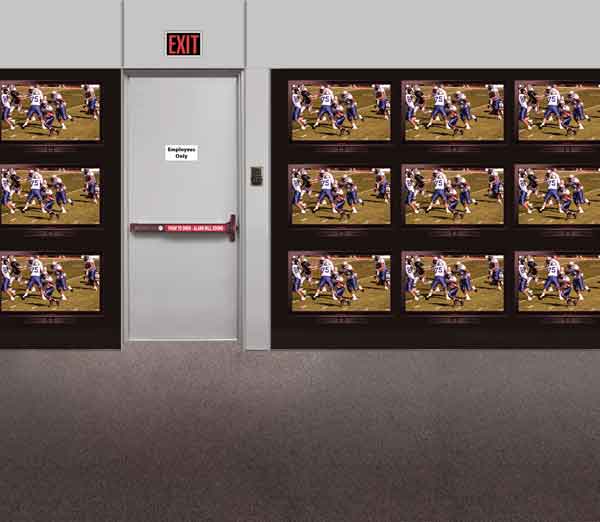 Our world is full of threats both external and internal. Most facilities have addressed access control and the securing of main doors, but those should be measures of last resort. There are steps you can take—some that you may not have considered—to mitigate the threat before it arrives at your front door.
Supplemental security measures, such as securing perimeter entrances and installing devices to warn when secondary entry points are compromised, can increase your ability to protect your environment against threats in retail locations, distribution centers, or the corporate campus. Examining security and safety from a holistic viewpoint can help prevent threats from materializing. You can enhance life safety and security measures on your property with the addition of cutting-edge technology that works in conjunction with your existing systems, such as:
1. Delayed egress devices with alarms
2. Heavy-duty door with heavy-duty lock and hinge bolts
3. Door prop alarms
4. Tailgate detection systems
5. Lockdown systems
Ensuring all the pieces of technology will work together is key. Manufacturers and some dealers will create a kit to fit your application that includes best-in class products along with wiring and riser illustrations to fit your application. Be careful of specification writers who supply only a list of products without a wiring diagram or information on how the items are integrated together. Failing to install the items correctly can create years of headaches and wasted money. Ensure the supplier understands your needs and offers time-tested products. Additionally, make sure they can support the installation with wiring diagrams, riser illustrations, and technical support.
Get a free consultation from the retail security specialists.
Sign up for your free 30 minute healthcare life safety and security consultation now, which will include:
Detex specialists working with our network of integrators to provide an assessment of your current systems.
Recommendations on how to resolve your current pain points.
Suggestions on how to enhance your current systems with additional hardware.
Access to our comprehensive retail catalog of industry-leading life safety and security hardware.
Our guarantee of comprehensive support during the installation and ongoing maintenance of your Detex hardware.