Request A Demo
WHERE TRUST IS BUILT
For more than a century, Detex has earned the trust of millions to secure and protect people and property. From our newest innovations in life safety and security door hardware, to our integrated door security systems and guard tour verification technologies, Detex, a USA company, designs, manufactures, markets and ships our products from New Braunfels, TX and is recognized as a best-in-class life safety, security and security assurance manufacturer, worldwide.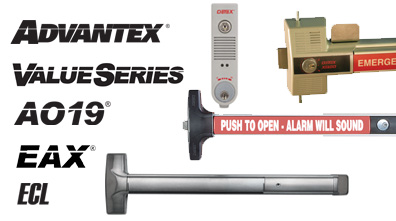 LIFE SAFETY & SECURITY DOOR HARDWARE
Detex offers a wide range of life safety and security door hardware products that are durable, easy to install, innovative, and architecturally designed. From multipoint locks, to delayed egress to economical locks and alarms, Detex manufacturers' a wide variety of security hardware designed to protect property, provide emergency exits, thwart break-ins and stop dishonest employee's from sneaking out a locked door.
Request A Demo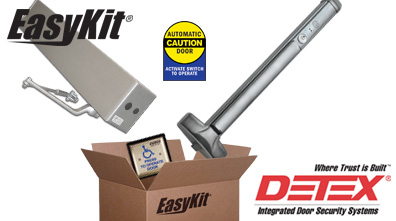 INTEGRATED DOOR SECURITY SYSTEMS
Detex provides everything you need for a customized, integrated door security system. Easy to specify, order, use, install, and maintain, Detex EasyKits are field-proven, code-compliant and meet all of your requirements for safe and secure control of building entry and egress.
SERVICE AND SUPPORT
Detex provides toll-free technical phone support, Monday through Friday, available to anyone with questions, call 1-800-729-3839, and press 2 to speak with a technician. Detex products can be purchased from a variety of dealers. Contact Detex to discuss your challenges. Sign up for our monthly email and keep up with the latest innovations.