Healthcare Campus Security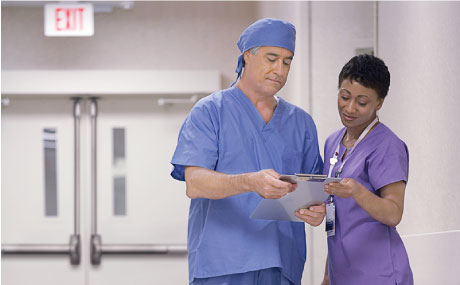 Today, healthcare security and life safety needs to extend beyond secured doors and lockdown systems. There are other areas that could be vulnerable to both external or internal threats. And with HIPAA compliance becoming increasingly stringent, it's time to examine your campus security measures in a new light. Our Detex healthcare life safety and security experts are eager to provide a free consultation to help you examine your existing security measures, as well as those you may have not considered, like:
Outdoor areas with weatherized delayed egress systems to better protect the perimeter.
Alarms that sound when secondary exits are left propped open that could thwart an external threat before it materializes.
Tailgate detection systems to make a restricted area even more secure.
These and many other Detex offerings are additional ways you can increase the level of safety and life security on your campus.
Get a second opinion
Detex works with out customers to provide life safety and security hardware solutions designed to work with existing security measures on your healthcare campus. Decades of experience guide us in building both the solution that's right for you, and the trust that Detex will support you in its proper installation and ongoing function.
Get a free consultation from the healthcare campus security specialists.
Sign up for your free 30 minute healthcare life safety and security consultation now, which will include:
Detex specialists working with our network of integrators to provide an assessment of your current systems.
Recommendations on how to resolve your current pain points.
Suggestions on how to enhance your current systems with additional hardware.
Access to our comprehensive healthcare catalog of industry-leading life safety and security hardware.
Our guarantee of comprehensive support during the installation and ongoing maintenance of your Detex hardware.