Education Campus Security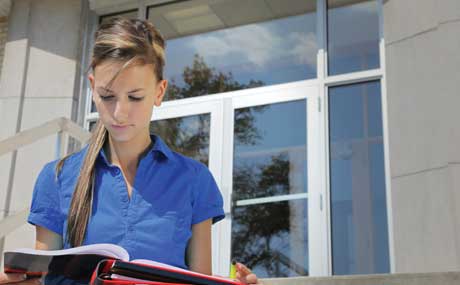 Security and life safety systems throughout your campus should include secured doors and lockdown systems. But it shouldn't stop there. A layered approach is always more successful by implementing preventive methods that work closely with existing life safety and security systems. Our Detex experts are ready to provide a free consultation to help you examine your existing security measures, and introduce you to progressive technology and new solutions.
Tempering a threat before it becomes a tangible danger is easier to accomplish with a few of our innovative preventative security options, such as:
Weatherized egress devices, made to better protect your outdoor perimeter.
Door prop alarms that sound when entry points are compromised.
And tailgate detection systems that restrict movement to authorized employees.
Working with you for a smarter solution
We collaborate with you to provide life safety and security door hardware solutions that are designed to work with the existing security measures on your campus. We rely on decades of experience to craft a solution that works for you, and provide the installation and ongoing support that you need to make sure your campus reaches its maximum safety and security threshold.
Get a free consultation from the education campus security specialists.
Sign up for your free 30 minute education life safety and security consultation now, which will include:
Detex specialists working with our network of integrators to provide an assessment of your current systems.
Recommendations on how to resolve your current pain points.
Suggestions on how to enhance your current systems with additional hardware.
Access to our comprehensive education catalog of industry-leading life safety and security hardware.
Our guarantee of comprehensive support during the installation and ongoing maintenance of your Detex hardware.