EAX-300 Door Prop Alarm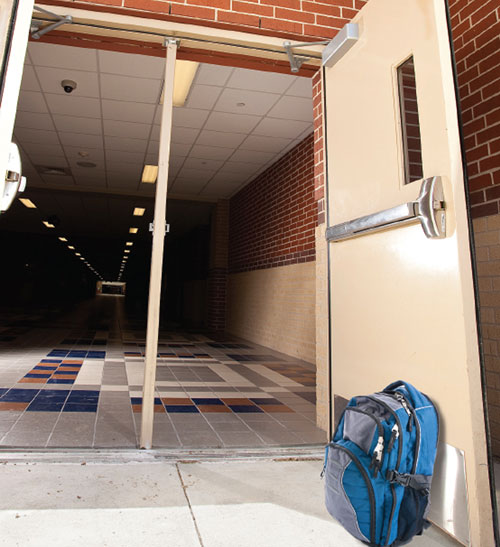 The Detex EAX-300 Series is designed for applications where doors may be used but not held or propped open. Door open times vary from 1 second to 4 minutes (15 second default) and are field selectable. The smaller size makes installation quick and easy.
Adding a door prop alarm is a low cost, desirable solution to propped open doors. They help keep energy costs down by ensuring the doors are closed. An intelligent circuit senses the external magnet location automatically, sounding an alarm when the door has been open too long, and automatically rearms when the door has been closed again; requires no waiting for the key holder to arrive.
Features:
Secure, tamper resistant housing
100dB alarm
9VDC battery operated with low battery alert
LED visual arming indicators
Can be installed on narrow stile doors
Options:
Wall mounted or door mounted
KS – Key Stop – Always armed when key removed
SI – Status Indicator On
Weatherized for use on gates or doors that are outdoors
Gray (GY) or black (BK) housing color
Several kits available – kits include 1 or 2 white, brown or grey door contacts
Accessories:
Mortise Cylinder
7 pin IC Cylinder Housing
*Comes with limited 3 year manufacturer's warranty
Request more information on the EAX-300 door prop alarm.
Complete the form and our experts will work with you to eliminate propped doors at your facility.