Automatically Operated Door
Easy Does It
Self-contained operation, for the fastest, easiest install.
Your Detex AOD EasyKit comes pre-wired and pre-configured to your specific application. The latch-retraction device power supply is integrated into the operator unit, so all you have to do is install the operator and run power.
No more dealing with multiple contractors. No more hassles. Instead you're able to resume operations faster with a solution built to perform and have one number to call for service and support.
You're also able to configure everything, from hardware to keypads to finishes.
That's the Detex effect.
Let us make your facility more secure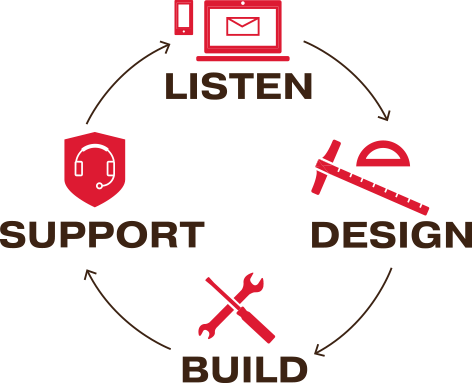 Free Consultation
Recommendations on how to resolve your current pain points
Suggestions on how to enhance your current systems with additional hardware
Access to our comprehensive catalog of industry-leading life safety and security hardware
Our guarantee of comprehensive support for installation and ongoing maintenance
Tech Support
Detex tech support team is eager to walk you through an installation or sign you up for one of our training programs. The team has decades of experience listening to customers just like you, then designing, building, and supporting systems designed for their specific needs.
Put this smart, experienced, responsive team to work for you today.
Get in Touch