Our Commitment to Excellence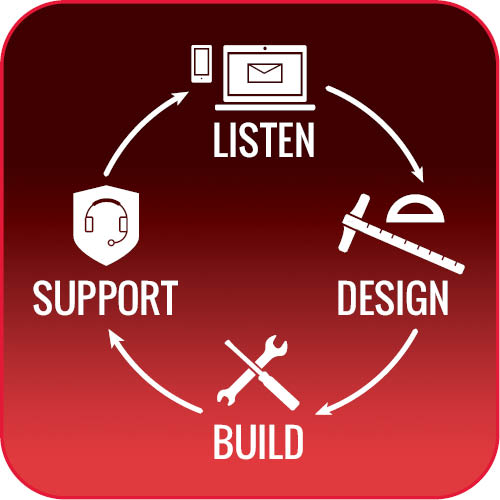 For years, Detex has strived to build products that could be trusted to perform. We've done that by engineering and manufacturing products designed for high use and abuse. We understand top-quality products must come with top-quality support. Listening to and working together with locksmiths, architects, maintenance supervisors, contractors — everyone who has an interest in quality products that perform well — allows us to make innovative changes in current products, as well as introduce new products for today's increasing life safety and security requirements.
Today, we proudly acknowledge the contribution of enthusiastic and loyal personnel, in the research, development, engineering, manufacturing and service areas, as well as in sales and general management. It is significant that many employees have been with the company 30 years or more, thus forming a continuity of effort over the years which has elevated Detex to a position of leadership in the security industry today.