Amusement & Entertainment
Detex manufacturers superior, heavy duty products made to withstand the high use and abuse typically associated with entertainment and amusement facilities, such as sports stadiums, water parks and theme parks. Focused on designing product around easy installation, superior durability and providing a variety of field selectable options, Detex is sure to provide door hardware ideally suited for your ticketing booths, employee side entrances, ADA swing door entrances, receiving doors, and trash removal doors. Other applications might include authorized entry through optical turnstiles, door prop alarms for overhead rollup doors, lockdown systems for main entry doors, and controlled entry and exit systems for exterior gates. Customers are often surprised to learn that Detex manufacturers products suited for most of their life safety and security door hardware applications as well as products for guard tour and integrated door hardware systems.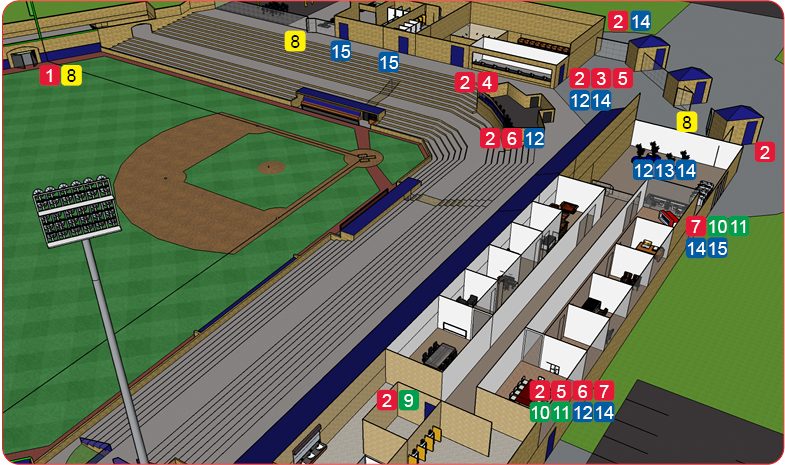 Maximum Security
Restricted Access
Receiving Door
Tailgate Detection
Trash Removal Door
Security Swing Door
Lockdown
Weatherized Outdoor Area
Fire-Rated Door
Emergency Exit
Windstorm-Rated
Access Control
Optical Turnstiles
For optical turnstiles, please see Designed Security Incorporated's turnstiles.
Employee Entrance
Entry / ADA Swing Door